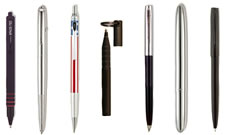 Waterproof Pens: Write in all weather conditions, underwater and at any angle.



Storage Clipboard: Light weight field desk / weatherproof storage clipboard.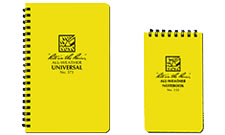 Waterproof Notebooks: Made of durable all-weather materials for outdoor use.



All-Weather Writing Pads: Protect your field notes and sketchs with these pads.



Waterproof Labels: Use a waterproof vinyl label that will stand up to moisture.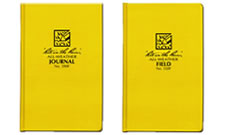 Waterproof Field Journals: Four different styles of bound field journals.



Waterproof Witz Cases: Keep your ID, credit cards and glasses, dry and safe.

All-Weather Loose Leaf Paper: Two page patterns and two binder sizes.



All-Weather Military Paper: Copier/laser printer paper in green and tan.